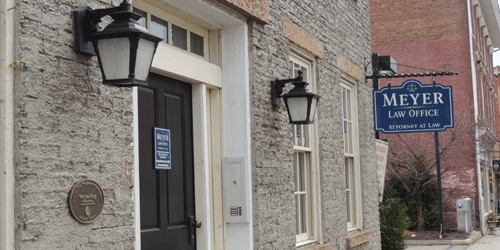 Meyer Law Office is a general civil practice firm located in Waynesburg, Greene County, Pennsylvania.
After practicing law with several law firms, Attorney Brandon K. Meyer established Meyer Law Office in 2013. Meyer Law Office holds its office in the historic Ganiear House on High Street, conveniently located one block away from the Greene County Courthouse.
Meyer Law Office is dedicated to serving the clients of Greene, Washington, and Fayette Counties. Proud of his past experience and excited by the promise of the future, Attorney Meyer looks forward to many more years of serving his clients.
If you would like to learn more about Meyer Law Office, please visit the following practice areas: