Civil Litigation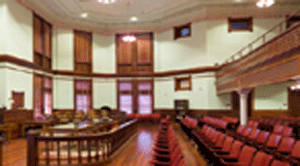 Attorney Brandon K. Meyer represents clients in all civil litigation matters. Attorney Meyer's experience includes representing clients in the following areas:
Breach of contract cases
Landlord/Tenant actions (residential and commercial)
Actions concerning the enforceability of covenants to not compete (restrictive covenants)
Home warranty and construction disputes
Collections
Property line disputes
Wrongful Termination
Attorney Meyer has successfully litigated these and other matters before Magisterial District Judges, the Greene, Fayette, and Washington County Court of Common Pleas, and the Pennsylvania appellate courts.
Should you find yourself in any civil litigation dispute, please contact Meyer Law Office to schedule an appointment.