Oil and Gas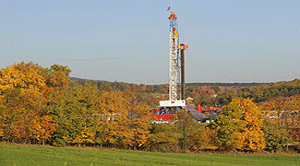 Meyer Law Office has been heavily involved in representing landowners in the Marcellus and Utica Shale Gas plays in Greene, Washington, and Fayette counties. Attorney Brandon K. Meyer represents oil and gas clients in a variety of ways:

Reviewing and negotiating oil and gas leases.
Designing plans with clients to reduce income and death tax liabilities from signing bonus proceeds and royalties.
Forming legal entities to maximize the greatest tax savings and provide a means to transfer the family farm to the next generation.
Litigating disputes over the payment of royalties and signing bonus fees.
Commencing Quiet Title and Declaratory Judgment actions.
Attorney Meyer's oil and gas experience has shown him that every landowner situation is different and unique in its own way. Therefore, Attorney Meyer specializes in working with clients to design individualized plans to address all circumstances. Please contact Meyer Law Office today to learn how Attorney Meyer can help you with all your oil and gas needs.