Wills and Estates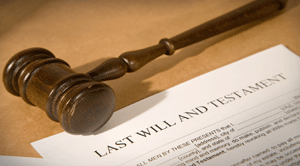 At Meyer Law Office, Attorney Brandon K. Meyer can handle all of your estate planning needs. Attorney Meyer takes a "get your house in order" approach advising clients of the need to have a will, durable financial power of attorney, and an advanced healthcare directive (combination of a durable healthcare power of attorney and a living will).
If you have children or any amount of assets, it is absolutely essential that you have a will to safeguard your assets and ensure that your property is distributed according to your wishes. Testamentary trusts are often set up within the will to preserve your assets upon death and determine the administration of your children's inheritance.
A durable financial power of attorney is also an essential tool of estate administration. This document appoints another person to serve as your agent to make financial decisions, sign documents, pay bills, and conduct property transactions on your behalf.
Finally, an advanced healthcare directive contains two components. The first component is the durable healthcare power of attorney, a document in which you appoint an agent to make medical and healthcare decisions on your behalf. The second component is the living will, a document wherein you authorize which medical treatments you will receive when you reach an end-stage medical condition or become permanently unconscious.
Please contact Meyer Law Office today to discuss your estate planning needs so that you can have peace of mind knowing that "your house is in order."